PENGEMBANGAN MEDIA PEMBELAJARAN BERBASIS MOBILE LEARNING MENGGUNAKAN MODEL FOUR D UNTUK MATA KULIAH PEMOGRAMAN BERORIENTASI OBJEK DI AMIK BOEKITTINGGI
Geovanne Farell

Kasman Rukun

Waskito Waskito
Keywords:
mobile, learning, smartphone, validity, effectiveness, practicalities
Abstract
Based on preliminary analysis, the results of student learning object oriented programming courses show the numbers are still relatively low, the low expected learning outcomes is due to the limitations of learning resources or existing instructional media. This research was conducted using the method of research and development (R&D) by using the Four- D model. The development of Mobile Learning used method Design of Exploratory Tutorial. The result of validity test shown that Mobile Learning media was valid. Then the result of practicalities test obtained also show the practicalities of media. Effectiveness of Mobile Learning media declared effective in improving student learning outcomes. Based on the findings of this study concluded that Mobile Learning was valid, practical, and effective to be used as media learning.
Keywords: Mobile, Learning, Smartphone, Validity, Effectiveness, Practicalities.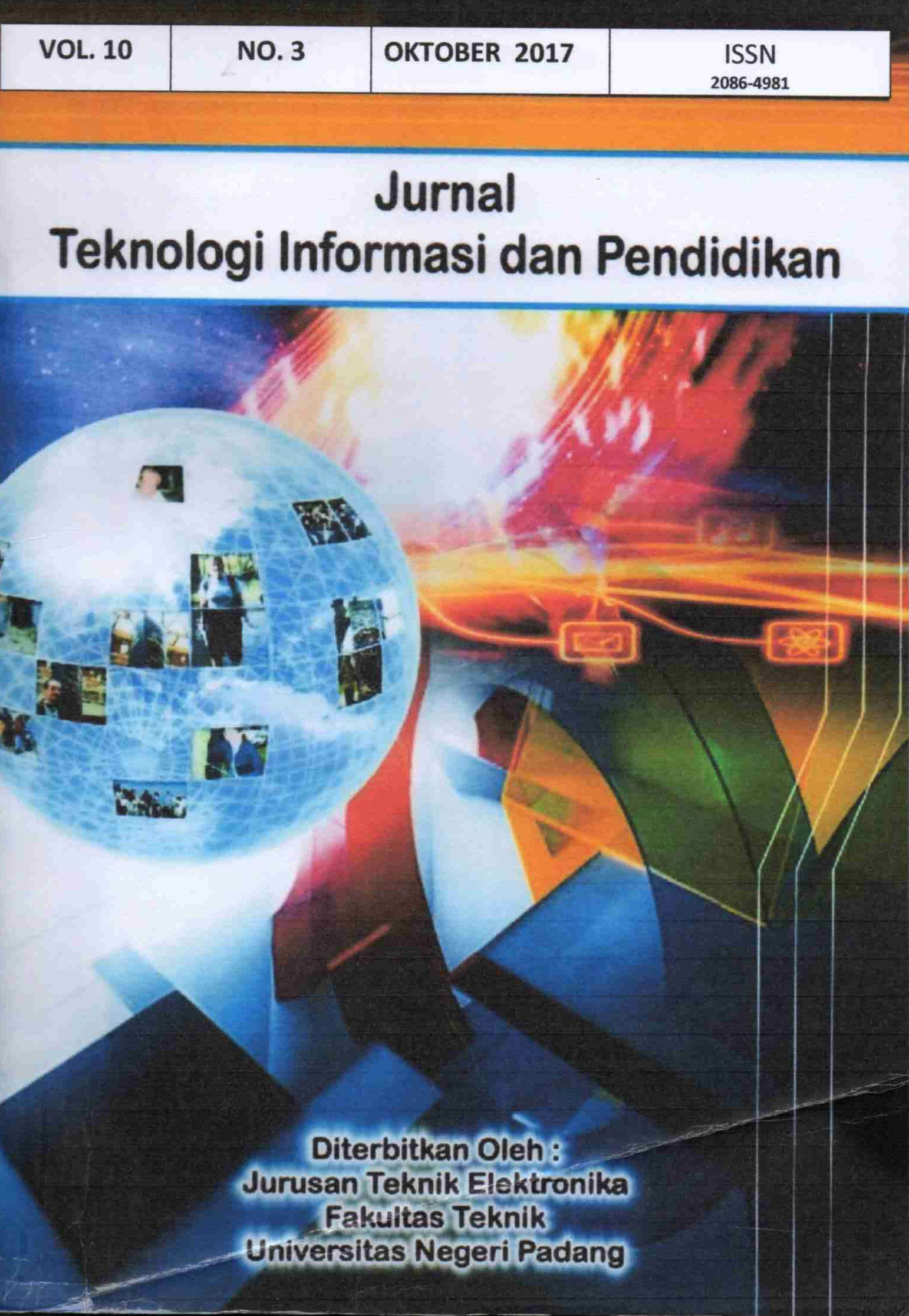 How to Cite

[1]

G. Farell, K. Rukun, and W. Waskito, "PENGEMBANGAN MEDIA PEMBELAJARAN BERBASIS MOBILE LEARNING MENGGUNAKAN MODEL FOUR D UNTUK MATA KULIAH PEMOGRAMAN BERORIENTASI OBJEK DI AMIK BOEKITTINGGI", JTIP, vol. 10, no. 3, pp. 26-33, Oct. 2017.

Abstract viewed = 303 times PDF downloaded = 298 times